news
YoonA
Daily NEWS [03.25.10] The reason of Yoona using wig is ??
Thursday, March 25, 2010
fanstaengoo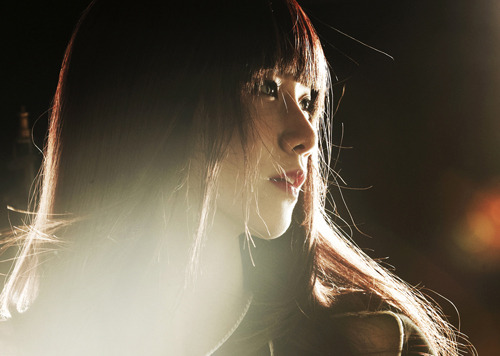 SNSD Yoona " bangs wig " video had brought lots of laughter for fans and netizens.
Yoona together with the other SNSD members attended the radio broadcast of Park Kyung Lim "Starry Starry Night".During the chatting with other members,when she laugh out loud and lean back on the chair,"wig fringe" incident occurred.
During the promotion of SNSD repackage album "Run Devil Run", Yoona had a bang fringe hairstyle,which is the 1st time since her debut, it's made for sexy and charisma image of "Run Devil Run".
The main reason why Yoona had started to use the wig is before the 2nd album "Oh!" promotion starts,the entire design image and teaser MV for the follow up song "Run Devil Run" had decided .Because of it was started before the promotion of "Oh!" album,so the use of wig was inevitable.However, the plan of "Run Devil Run" had started though while there's also "Oh!" stage activities carry on ,so using wig become necessary and much more easier for her.
In addition,Yoona is also the regular member of SBS Family Outing season 2. Furthermore, she still have acting activities, so this is also part of preparation for more activities in future. And in order to make attempt for various of hairstyles, so using wig is necessary.
Fanstaengoo & snsdlife @ snsd-life.blogspot