news
Sunny
Daily NEWS [12.11.09] Sunny has captivated with young Kang DongWon
Friday, December 11, 2009
Nicholas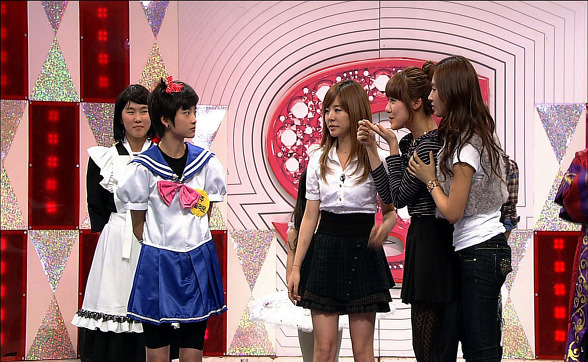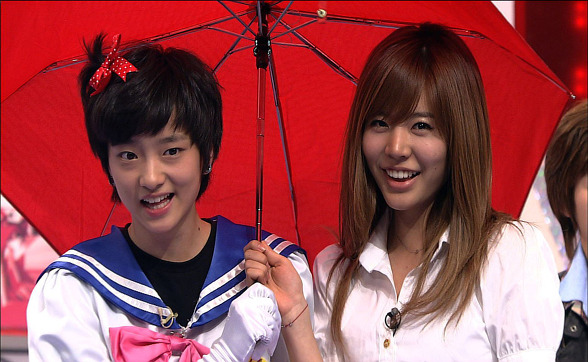 The young girls who has captivated
Girl's Generation Sunny heart
already become hot topic among netizens after she was revealed in latest SBS "
Star King
" show with a nickname as young
Kang DongWon
.
Sunny was stunned with the young
Kang DongWon
in front of her, yet she's beautiful face is hard to be recognized as male; while slow pitch voice she has also hard to be called as female.
The young
Kang DongWon
was appeared on "Star King" winter special theme "find the real beauty" with the cute Sailormoon costume, the face she has which smaller than Girls' Generation and also has performed a scene of Kang DongWon holding a umbrella in "temptation of the Wolves" movie, have gained popularity among all the guests.
Girls' Generation (
Yuri,Tiffany &Sunny
) have to move closer to the young
Kang DongWon
, observing her shyly and continued: " we really thought it was
Kang DongWon
".
Yuri
added: " it is difficult to differentiate whether it is a boy or girl regardless of how to look at", " but i really hoped it is a boy" , the confession had led to laughter among the guests immediately.
nicholas@NOW Is Girls' Generation