CF
interest
Daily Interest [11.01.09]Samyang Ramyun song = Bubble bobble theme
Sunday, November 01, 2009
Nicholas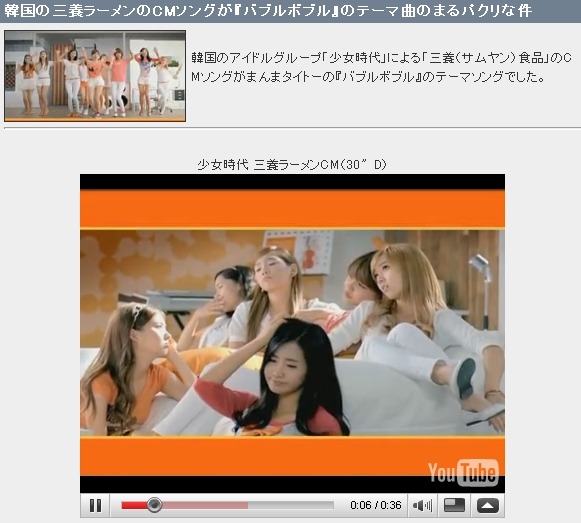 Hi S♡NE, have you ever noticed that one of the Girls' Generation latest CF "Samyang Ramyun" song is similiar to the popular Bubble bobble's games theme. The bubble bobble was so popular last time with their unique cute dragon character in the game which the cute dragon blowing bubble to trap the enemy and then hit it.Besides, the main theme of bubble bobble games were well received among all range of age gamer due to happy, cute and up-beating rhythm. Let see the videos to compare!!
Girls'Generation "Samyun Ramyun" CF
Original "Bubble Bobble" Song
Step Mania "bubble bobble"
Nicholas@NOW Is Girls' Generation